What is a Restrictive Covenant?
Our last blog article provided an update on the state of New York law concerning non-compete provisions. Although the subject of non-competes continues to attract a lot of media attention, and will no doubt lead to a further update by us over the next year or so, we turn now to the state of New York law concerning restrictive covenants other than non-competes. A restrictive covenant is a contractual provision that many employers include in employment and severance agreements. They are designed to limit the activities of a former employee or a former owner of a company for a fixed period of time following the end of the employment relationship or after the sale of a company to protect the former employer's or buyer's supposed legitimate business interests. In addition to employment and severance agreements, these covenants can often be found in such documents as:
Stock option agreements;
Long-term compensation plans; and
Agreements governing the sale of a company.
Enforceability of Restrictive Covenants
As is well known, New York courts generally disfavor restrictive covenants contained in employment contracts and will only enforce them when they are found to be reasonable and necessary to protect an employer's legitimate business interests.1 This is because the public policy of the state favors economic competition and individual liberty and seeks to shield employees from the superior bargaining position of employers.2 The test New York courts use to determine whether a restrictive covenant is reasonable was articulated by the Court of Appeals in BDO Seidman v. Hirshberg. It stated that "[a] restraint is reasonable only if it (1) is no greater than is required for the protection of a legitimate interest of the employer; (2) does not impose undue hardship of the employee; and (3) is not injurious to the public."3 Applying this test, courts analyzing a restrictive covenant take a two-step approach:4
The court first considers whether the covenant is reasonable in scope and duration; and
If so, it considers whether the contract, as written, is necessary to protect the employer's legitimate interest.
Scope and Duration
To be enforceable, a restrictive covenant must not be more extensive, in terms of time and place, than necessary to protect the legitimate interests of the employer. A court may find them to be unreasonable when the restriction covers a geographic areas where the employer does not compete, or where the provision would effectively prevent the employee from continuing to work in a particular industry.5 For this reason, New York courts have rarely found worldwide restrictions reasonable in any context.
Legitimate Interests
New York courts have held that legitimate interests are limited to the protection against misappropriation of the employer's trade secrets, confidential customer lists, or protection from competition by a former employee whose services are unique or extraordinary.6 Additionally, an employer has a legitimate interest in protecting client relationships or goodwill developed by an employee at the employer's expense.7
Types of Restrictive Covenants
While non-compete provisions discussed in our last blog article are the most common type of restrictive covenants, New York courts recognize other types of restrictive covenants such as:
non-solicitation provisions for clients or customers;
no-hire provisions;
and "garden leave" provisions.
 1. Non-solicitation Provisions
A non-solicitation provision is a restrictive covenant which prohibits former employees, for a specific period of time after the employment relationship ceases, from soliciting the former employer's customers or providing competing services to those customers.8 They often also prohibit the former employee from assisting the new employer in trying to secure business from the former employer's customers.9
A non-solicitation provision as applied to customers is typically easier to enforce than a non-compete provision because it only restricts the former employee from soliciting and/or performing services for particular customers for a specified time period.10
Yet New York courts have held found that a non-solicitation provision is too broad to be enforced as written if it is not keyed to one of the following three legitimate protectable interests:
the uniqueness of the employee (which is difficult to establish);
the protection of the employer's trade secrets or confidential information; or
the competitive unfairness of allowing competition that adversely impacts the employer's goodwill.11
Thus, a court will find a non-solicitation clause to be overbroad if it prohibits an employee from servicing clients who came to the firm for the purpose of availing themselves of the employee's services as a result of the employee's own recruitment efforts.12 But, if the patronage of the client, was acquired through the expenditure of the employer's resources, rather than the employee's, then maintaining that client relationship would likely be deemed a legitimate interest and in such event the provision would be enforced.13
 2. No-hire Provisions
A non-solicitation clause that applies to the solicitation of employees has been referred to by courts as a non-recruitment or a no-hire provision. Conduct that violates a clause such as this includes identifying employees who would be recruited, direct or indirect solicitation of employees, and speaking to employees concerning how they would like to be compensated by the new employer.14
The New York Court of Appeals has not considered whether a covenant not to solicit employees is enforceable. However, both the Second Department and New York federal courts have stated that New York recognizes the enforceability of covenants not to solicit employees.15 Like other restrictive covenants, they are subject to a reasonableness analysis but are considered inherently more reasonable than a covenant not to compete.16 The United States District Court for the Southern District of New York has gone as far as saying that these sorts of provisions can be viewed as prima facie enforceable when they are reasonable in scope and limited in duration.17
 3. "Garden Leave" Provisions
A "garden leave" provision is an extended notice provision that requires departing employees to give the company a certain period of advance notice when they intend to leave the company.18 It is a variation of a notice of termination provision and can be used as an alternative to or in addition to a traditional non-compete provision to restrict competition by departing employees. Such a provision gives employers the option to pay the employee through the balance of the notice period but direct them not to come to work or perform services, giving the employees leave to "tend to their gardens" or any other pursuit outside of the job, provided that the employees do not compete with their former employer.19 Extended notice provisions may be mutual but can also require that only the employee provide notice, with no similar obligation on the employer. Where mutual, these provisions without exception (to our knowledge) do not require such notice from employers where the employee is being terminated for cause.20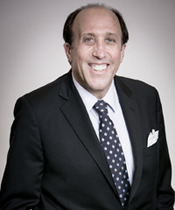 ---
1  BDO Seidman v. Hirshberg, 93 N.Y.2d 382, 389 (1999).

2  Mathias v. Jacobs, 167 F.Supp. 2d 606, 611 (S.D.N.Y. 2001).

3  93 N.Y. 2d at 389.

4  Devos, Ltd v. Record, 2015 WL 9593616 (E.D.N.Y. 2015).

5  Good Energy, L.P. v. Kosachuk, 49 A.D.3d 331 (1st Dep't 2008). 

6  BDO Seidman, 93 N.Y.2d at 389.

7  Gundermann & Gundermann Ins. v. Brassill, 46 A.D.3d 615 (2d Dep't 2007).

8  4B N.Y.Prac., Com. Litig. In New York State Courts § 80:8 (4th ed.).

9  Id. 

10  Contempo Communications, Inc. v. MJM Creative Services, Inc., 182 A.D.2d 351 (1st Dep't 1992).

11  GFI Brokers, LLC v. Santana, 2008 WL 3166972 (S.D.N.Y. 2008).

12  Zinter Handling, Inc v. Britton, 46 A.D.3d 998 (3d Dep't 2007); Pure Power Boot Camp, Inc v. Warrior Fitness Boot Camp, LLC 813 F. Supp. 2d 489 (S.D.N.Y 2011).

13  Marshall & Sterling, Inc v. Southard, 148 A.D.3d 1009 (2d Dep't 2017); see also Garber Bros, Inc. v. Evlek 122 F. Supp. 2d 375, 379 (E.D.N.Y. 2000). 

14  Marsh USA Inc. v. Karasaki, 2008 Wl 4778239 (S.D.N.Y. 2008). 

15  Veraldi v. American Analytical Laboratories, Inc., 271 A.D.2d 599 (2d Dep't 2000); MasterCard International Incorporated v. Nike, Inc., 164 F.Supp 3d 592 (S.D.N.Y. 2016).

16  Renaissance Nutrition, Inc v. Jarrett, 2012 WWl 42171 *5 (W.D.N.Y. 2012); see also MasterCard International, 2016 WL 797576 (S.D.N.Y. 2016) (stating that "the reasonableness test set forth in BDO Seidman applies to non-recruitment provisions.").

17  General Patent Corp. v. Wi-Lan Inc., 2011 WL 5845194 (S.D.N.Y. 2011). 

18  4B N.Y.Prac., Com. Litig. In New York State Courts § 80:10 (4th ed.).

19  Id.