A question that is or should be important to employers and employees alike is whether non-compete provisions in an employment agreement can be enforced in New York when the employee is terminated involuntarily without cause. As is well known, the law regarding restrictive covenant provisions such as non-competes is a matter of state law. Although disfavored in the typical employment context under New York law on the grounds that they interfere with a person's right to earn a living, non-compete provisions are enforced if the terms are:
no greater than required to protect an employer's legitimate protectable interests and
reasonable in temporal and geographic scope.
See Johnson Controls, Inc. v. A.P.T. Critical Sys. Inc., 323 F.Supp. 2d 525,533 (S.D.N.Y. 2004).
Some New York courts have concluded that non-compete clauses are per se unenforceable when the employee in question was terminated involuntarily without cause. However, other courts have concluded that this is not necessarily so. A Court of Appeals decision often cited to support both of these conclusions is Post v. Merrill Lynch, Pierce, Fenner & Smith, Inc., 48 N.Y. 2d 84, rearg. denied, 48 N.Y.2d 975 (1979). In that matter, two employees who were involuntarily terminated without cause by Merrill Lynch subsequently joined a competing firm. Having agreed to forfeiture-for-competition clauses in their agreements with Merrill Lynch, the employees were told fifteen months after their termination that, pursuant to a provision of the firm's pension and profit sharing plan which permitted forfeiture if an employee directly or indirectly competed with the firm, their accrued pension benefits had been revoked. The Court of Appeals, New York's highest court, held that such a forfeiture-for-competition clause was unenforceable where an employee had been discharged without cause, stating that "[an] employer should not be permitted to use offensively an anti-competition clause coupled with a forfeiture provision to economically cripple a former employee and simultaneously deny other potential employers his services." 48 N.Y.2d at 89.
As mentioned, New York courts have interpreted Post inconsistently. Some have applied it to all non-compete agreements and others have applied its rule more narrowly, i.e., only to forfeiture-for-competition clauses in a context where the employee was terminated without cause. For example, the Second Department and at least three judges in the Southern District of New York have similarly ruled that Post stands for the proposition that non-compete clauses are categorically precluded from enforcement when an employee has been involuntarily discharged without cause. See, e.g., Grassi & Co., CPAs, P.C. v. Janover Rubinroit, LLC, 82 A.D.3d 700 (2d Dep't 2011); Arakelian v. Omnicare, Inc., 735 F. Supp. 2d 22 (S.D.N.Y. 2010).
Other New York courts have ruled that Post does not stand for a per se rule applicable to all restrictive covenants. Most notably, in Morris v. Schroder Capital Management International, 7 N.Y.3d 616, 621 (2006), the Court of Appeals itself, citing Post, stated that "a court must determine whether forfeiture is 'reasonable' if the employee was terminated involuntarily without cause." See also Hyde v. KLS Professional Advisors Group, LLC, 500 Fed.Appx. 24 (2d Cir. 2012); Brown & Brown, Inc. v. Johnson, 115 A.D.3d 162 (4th Dep't 2014), rev'd on other grounds, 2015 WL 3616181 (2015).
In Hyde, the Second Circuit concluded that Post should be interpreted narrowly, cautioning that the Court of Appeals addressed only a forfeiture-for-competition clause in that matter, and that the district court should not "[extend] Post beyond its holding." 500 Fed.Appx. 24 at 26.
In Brown, Justice Whalen of the Fourth Department wrote that "even assuming, arguendo, that [the employee] was terminated without cause, we conclude that such termination would not render the restrictive covenants in the [agreement] unenforceable." 115 A.D.3d 162 at 170. Justice Whalen went on to emphasize that the court in Post dealt only with a forfeiture-for-competition clause; i.e. he concluded that Post does not create a per se rule applicable to all restrictive covenants. Id at 170.
While there is admittedly confusion in this area of the law in New York, the most recent cases support the view that non-compete provisions are not per se unenforceable in New York solely because an employee has been terminated involuntarily without cause.
Central to a correct prediction of a court's ruling regarding the enforceability of a non-compete provision is a determination of what exactly the covenant purports to restrict and what the penalties for noncompliance are to be. Based upon the New York case law that has developed since Post, there can be no doubt that a forfeiture-for-competition clause, which stipulates that an employee will lose certain entitlements, such as pension benefits, upon involuntary termination without cause will not be upheld. However, we cannot have the same certainty when the non-compete provision does not involve the forfeiture of pension or other benefits.
Because of the uncertainty in this area of the law, capable management side employment counsel should participate in drafting or revising all non-compete provisions so that they can be crafted in such a way as to make enforceability more likely. The lawyers at Richard Friedman PLLC regularly counsel corporate clients in connection with such provisions as well as other provisions that are part of employment agreements, severance agreements, and consulting agreements and litigate concerning those provisions when appropriate.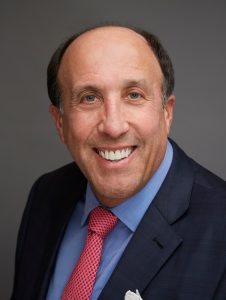 Richard B. Friedman