Whether the employment relationship ends with a celebratory retirement party after many years, dissolves upon the decision of either party after a short time, or under other circumstances, all employment relationships eventually end. This article will briefly describe some of the provisions that should be considered by employers and executives for inclusion in a separation agreement.
Stating the Last Day of Employment:
At the risk of stating the obvious, the separation agreement must identify the date on which the employment ceased or is to cease. The agreement should state that all salary, bonuses, commissions, and any other monetary benefits have been paid as of the date of the separation agreement or identify the specific amounts that are outstanding and when such payment(s) will be made.
Although a separation agreement is sometimes presented to an employee at the time of termination, it is appropriate in some employment arrangements, particularly outside of the financial services industry, for there to be a transition period during which the employee is expected to either continue performing her or his duties as usual, certain defined duties, or simply assist in the transition. If the employee's responsibilities are being modified during the transition period, they should be specified to the extent possible.
Cooperation Provision:
Employers should generally include a provision requiring the former employee to cooperate with respect to matters relating to her or his former employment. Counsel for the former employee should modify the cooperation provision to ensure that the former employee's obligations are to only cooperate reasonably and at times that are mutually convenient and not disruptive of any future employment. Such counsel should also insist on a provision pursuant to which the former employee will be compensated for all expenses incurred in connection with satisfying her or his cooperation obligations.
Severance Payments:
Severance payments are included in almost all separation agreements as the consideration for the general release that employers appropriately insist upon. Although severance payments are often proposed based on a number of weeks or months per years of employment, employees should generally seek to negotiate for increased monetary amounts.
If an employee is asked to agree to what he or she considers to be overly restrictive non-compete provisions, he or she should seek additional monetary compensation. However, employers should defer payment of some severance compensation to try to ensure the former employee's compliance with his or her obligations under the agreement.
Bonus payments are typically forfeited by employees who are not employed on the date bonuses are paid; however, executives are sometimes able to negotiate to be paid prorated or agreed upon bonus amounts for services rendered until the termination date.
When executives have equity rights, such rights are governed by the applicable plan documents or awards and that should be stated specifically in the separation agreement. Employees generally forfeit unvested restricted stock units and stock options upon the cessation of employment. However, it is sometimes possible for executives to negotiate for the acceleration of certain unvested restricted stock units or stock options.
Continued Health Insurance:
As is well known, former employees of companies which employed at least 20 employees on more than 50 percent of its typical business days in the previous calendar year are always entitled to continued health insurance through COBRA for a period of 18 months or longer under certain circumstance. Separation agreements often require the former employer to pay COBRA premiums for an agreed upon period of time or until the former employee becomes eligible for other insurance through a new employer in which event the agreement should require the former employee to provide notice to the former employer.
Company Property and Confidentiality Agreement:
All separation agreements should contain a provision pursuant to which the former employee confirms that all property of the company or any of its affiliates, such as computers, key cards, company credit cards, contacts, notes, files, software, and any confidential information, has been returned or specify a date by which they will be returned and, if appropriate, how that it is to be accomplished logistically.
Confidentiality agreements, usually executed by employees when joining a firm, prevent employees from disclosing proprietary company information both during and after the employment ends. Any such agreement which is in place should be cited in the separation agreement. If an employee is not already subject to a confidentiality agreement, there should be a confidentiality provision in the separation agreement. In the view of this commentator, it is almost always in the interests of the former employee to seek to have the confidentiality obligations be mutual so that the former employer cannot disclose the circumstances of the separation.
Counsel for employers should consider including a provision in all separation agreements which entitle the former employer to claw back severance payments and cease making any additional installment payments in the event that the former employee has breached any provision of the agreement. Counsel for employers sometimes include a provision exempting a small amount of the severance payment from the claw back in the hope of avoiding an argument that the claw back eliminated the consideration pursuant to which the former employee released all claims and that the release is therefore unenforceable.
Company Responses to Inquiries and Reference Letters:
Separation agreements of senior personnel often provide the former executive with a certain period of outplacement services to assist him or her in securing his or her next position. It is often in the best interests of both parties for the separation agreement to provide that the company will respond to inquiries from prospective employers by solely providing the former employee's dates of employment and the last position he or she held.
We have been involved in several recent matters where, at the request of the former senior executive who we represented, several "C" suite executives were identified in the separation agreement with their consent as the only personnel authorized to provide reference information about the former executive beyond her or his dates of employment and last position. In two recent matters, we negotiated to have a reference letter signed by the CEO attached as an exhibit to the separation agreement with a provision that the company must make it available exclusively in response to any inquiries about the former executive.
In this commentator's view, all separation agreements, indeed all agreements, should have choice of law and choice of venue provisions. A separation agreement should also provide that it is the entire agreement between the parties and supersedes any prior agreements between them.
Releases:
In exchange for receiving various types of severance compensation, the former employee should always be required to release all claims, whether known or unknown, on behalf of himself or herself and all heirs against the former employer. The former employee should also be required to agree to a covenant not to sue the company or to become a member of any class seeking to sue the company or to provide any assistance to any persons suing the company.
Ideally from the former employee's perspective, the former employer should also agree to release the former employee from all known claims (at a minimum) up to the date of the release. However, companies are often very reluctant to release claims against former employees that are not already known to the company since doing so would relegate the company if it subsequently learned of such a claim to an argument that, mindful of his improper conduct, the former employee fraudulently induced the company into signing the separation agreement. Of course, a factual dispute could eventually ensue in a litigation as to whether a particular claim was known by the company at the time the agreement was executed.
Non-Disparagement Provisions:
This commentator believes that counsel for a former employee should generally seek to have the non-disparagement provision in virtually all separation agreements be mutual. In those instances where company counsel refuses to do so, the following approach should be considered. The agreement could contain a provision requiring that: (i) several identified employees be notified in writing within a few business days after the execution of the agreement or the lapse of the revocation period not to disparage the former employee verbally or in writing; and (ii) the former employee's counsel be notified in writing within one or two business days thereafter that such notification was sent. However, this commentator has represented several former executives who did not want any such persons to be so notified in the belief that doing so would "fan the flames" and have the opposite effect of what was intended.
Importance of Separation Agreements to Employers:
If there is a possibility that an employee has one or more causes of action against his or her former employer for any reason, he or she may be able to build a strong case in reliance upon his or her in-depth knowledge of the company. Of course, this is one of the main reasons why a former employer would want an assurance that the former employee cannot sue the employer. Avoiding potential lawsuits and the concomitant distraction to management and inevitable legal fees is generally of great benefit to a company and will often override the additional monetary and other compensation that former employees and their counsel will seek through negotiation. Separation agreements are also a useful way for a former employer to bolster an existing non-compete provision when it is considered desirable to do so in view of changed circumstances.
Importance of Separation Agreements to Former Employees:
In addition to receiving severance compensation, which sometimes also includes the acceleration of certain restricted stock units or stock options and company payment of COBRA insurance premiums for an agreed upon period of time, former employees can benefit from entering into a separation agreement by receiving, among other things: (i) a general release from their former employer or some variation thereof; (ii) a mutual non-disparagement provision or some variation thereof; (iii) agreed upon reference protocols which may include a reference letter to be used exclusively by the former employer in response to inquiries about the former employee; and (iv) limits on the former employee's obligations to cooperate with her or his former employer in connection with matters concerning her or his former employment.
Of course, every situation is different. We regularly counsel senior and mid-level executives as well as companies in connection with their respective unique circumstances.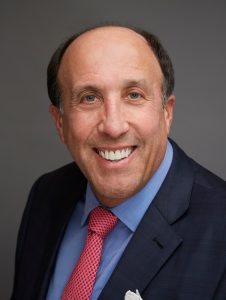 Richard B. Friedman
Richard Friedman PLLC
200 Park Avenue Suite 1700
New York, NY 10166
TEL: 212-600-9539
[email protected]
www.richardfriedmanlaw.com
www.richardfriedmanlaw.com/blog
Connect with me on Linkedin