The September 9 resignation of CBS Chairman, President, and Chief Executive Officer Les Moonves after six women accused him in the New Yorker of engaging in sexual harassment years ago, which came about six or so weeks after the New Yorker had published an article in which six other women had made the same accusations, brings to mind two questions that some companies, particularly public ones accountable to their shareholders, will confront as the #MeToo movement continues to have a wide impact on Corporate America: can a company claw back compensation from a former executive found to have engaged in sexual harassment and, if so, is it in the company's interests to try to do so? This article will briefly discuss two cases in which the faithless servant doctrine was invoked under New York law this year to try to claw back compensation with varying results.
In our recent article, Clawing Back All Compensation From The 'Faithless Servant' Under New York Law, we pointed out that the faithless servant doctrine is a potentially powerful tool that employers can use to try to claw back all compensation paid to a former employee upon demonstrating that the former employee repeatedly engaged in disloyal and unfaithful conduct during his or her employment. The theory underlying the doctrine is quite simple: one who has acted unfaithfully or in bad faith in an employment context should not be entitled to retain his or her compensation.    
To provide a remedy for employers, employees found to be disloyal under the faithless servant doctrine in New York are generally "entitled to no compensation, at least for the period of the agent's disloyalty." Yukos Capital S.A.R.L. v. Feldman, 2017 U.S. Dist. LEXIS 16438, *3 (S.D.N.Y. 2017). However, two cases decided in recent months under New York law apply the doctrine in very different ways depending on whether the alleged misconduct was financial in nature or sexual in nature.
In Salus Capital Partners, LLC v. Moser, 289 F. Supp. 3d 468 (S.D.N.Y. 2018), employees reviewed emails of the company's former CEO who had been terminated without cause and realized that the CEO had concealed unauthorized personal charges on his corporate credit card. In an arbitration proceeding, the employer invoked the faithless servant doctrine to obtain a forfeiture of compensation and recoup the fees it had paid to outside counsel for investigating the former CEO's misconduct. The U.S. District Court for the Southern District of New York upheld the former arbitrator's findings that the former CEO had:
spent just under $100,000 in improper credit card charges for patio furniture, watches, and family travel;

falsified a vendor's invoices totaling approximately $100,000 for certain audio visual work which was done at his home; and

spent $35,000 for personal use of the company's NetJets account.
The court also upheld the arbitrator's award of $879,514 in compensation forfeiture and $748,155 in attorneys' fees for the investigation of the former CEO's conduct. The court stated as follows: "[The CEO's] purported exemplary performance of his duties when he was not stealing from plaintiff does not insulate him from the application of the faithless servant doctrine." Id. at 480 (quoting City of Binghamton v. Whalen, 141 A.D.3d 145, 148 (3d Dep't. 2016)) (internal quotations omitted).
The investigative costs were recoverable pursuant to an indemnification clause in the applicable agreements. The same misconduct that formed the basis for the compensation forfeiture triggered the indemnity obligation. 
Although the faithless servant doctrine was first recognized by the New York Court of Appeals over 125 years ago, there have been very few cases involving sexual harassment as the underlying act of disloyalty. In one such case, Astra USA, Inc. v. Bildman, 455 Mass. 116 (2009), the Massachusetts Supreme Court, applying New York law, found that a former CEO guilty of fiscal improprieties and habitual sexual harassment which caused financial and reputational harm to Astra USA, Inc., his former employer, must forfeit his entire compensation under the faithless servant doctrine.  
However, in Pozner v. Fox Broadcasting Company, 59 Misc. 3d 897 (Sup. Ct. N.Y. Cty. 2018), Justice Saliann Scarpulla of the New York County Supreme Court's Commercial Division, considered by many to be one of the crown jewels of the state judiciary system, declined to extend the faithless servant doctrine to require Cliff Pozner, a former Executive Vice President at Fox Broadcasting Company ("Fox"), to forfeit compensation resulting from his termination for cause because of sexual harassment allegations directed against him. The court held that Pozner had not breached his duty of loyalty to Fox despite his alleged misconduct. In so holding, the court distinguished the action from Astra, stating that breach of the duty of loyalty to an employer "has only been extended to cases where the employee act[s] directly against the employer's interests – as in embezzlement, improperly competing with the current employer, or usurping business opportunities,"and not in cases where sexual harassment was the only alleged impropriety. Id. at 901.
The Pozner Court also distinguished Colliton v. Cravath, Swaine & Moore, LLC, 2008 U.S. Dist. LEXIS 74388 (S.D.N.Y. 2008), in which the U.S. District Court for the Southern District of New York had held that an attorney was subject to a forfeiture of his compensation because, by committing statutory rape and patronizing a prostitute, he was incapable of meeting the ethical standards of his profession constituting "a substantial breach of his duty of loyalty to Cravath." Id. at *17. The Court reasoned that the conduct at issue in Colliton rendered the disloyal employee unable to fulfill the terms of his employment and that his entire employment was the product of fraudulent concealment, whereas there were no allegations of fraud in the Pozner action. Id.  
Incredibly, the Pozner Court failed to consider sexual harassment to be an act "directly against … a company's interests" even though it can (i) lead to an untenable work environment, (ii) harm valued employees, and (iii) severely damage a company's reputation with multiple constituencies such as employees, customers, and suppliers. It also appears that the court did not believe that the act of concealing one's sexual harassment to retain one's job constitutes fraudulent concealment.
Some would view the Pozner ruling as tone deaf not only because of the financial and reputational harm and elevated scrutiny often faced by companies entangled in high-profile sexual harassment scandals, but also because the faithless servant doctrine was intended to serve as a deterrent to employees from engaging in similar acts in the future. In Diamond v. Oreamuno, 24 N.Y.2d 494 (1969), for example, the New York Court of Appeals held that the remedy for breaches of fiduciary duties of loyalty was not simply "to compensate the plaintiff for wrongs committed by the defendants, but to … prevent them, by removing from agents and trustees all inducement to attempt dealing for their own benefit in matters which they have undertaken for others, or to which their agency or trust relates." Id.
Indeed, there are surely victims of sexual harassment in the workplace who have not reported it over the years because of overt or implicit threats made by both the perpetrators of the harassment who are senior to them in the organization where they work. Of course, only time will tell how the New York appellate courts will treat Pozner and subsequent cases like it where the faithless servant doctrine is invoked to try to recoup compensation against perpetrators of sexual harassment in the workplace.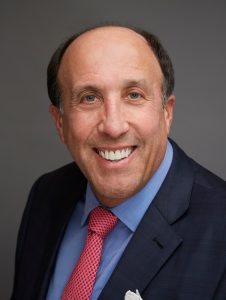 Richard B. Friedman
Richard Friedman PLLC
830 Third Avenue, 5th Floor
New York, New York 10022
TEL: 212-600-9539
[email protected]
www.richardfriedmanlaw.com
www.richardfriedmanlaw.com/blog
Connect with me on Linkedin